Fly screens – Domestic & Commercial
What is a roller fly screen?
The roller fly screen system consists of a cassette which houses all the mesh. Within the cassette is a tensioned spring which keeps the mesh taught and retracts it when not in use. The cassette is attached to two side guides which have integral brush pile strips. The side guides keep the mesh close to the window and the brush piles ensure that a complete seal is maintained. The mesh is pulled out of the cassette by a bottom bar which locks into the base of the side guides and again is sealed at the base with a brush strip.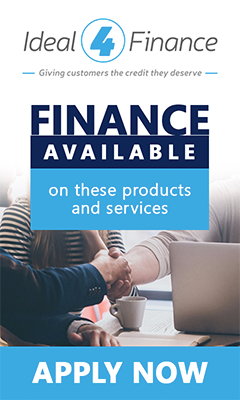 Our fly screen profile is a perfect match for any door or window, the housing and tracks blend in with the door or window frame. They are suitable for both commercial and residential installation. So versatile, it fits most standard and oversized applications. So practical, it provides full ventilation, shade from the sun, protection from flying insects and other airborne pests.
Roller screens for windows…
The screens are easy to install and form a sealed unit to the window frame or reveal. The mesh is very strong and can be vacuumed for easy cleaning. All the casings are white coated aluminium which gives strength and durability. The screens are suitable for commercial use and are the most popular household screen available.
Roller screens for doors…
Our roller fly screens for doors are suitable for almost any door opening whether it be sliding, hinged, single, double or French doors. The screens can be installed inside or out as they are totally rust free.
These 'all aluminium' insect and fly screen doors are ideal for use on domestic or small industrial premises that do not receive frequent or heavy traffic. The mitred corners are held together with strong metal keys that are riveted for extra strength.
Fly screen doors can be fitted over wooden, PVCu and metal doors and a sub-frame is sometimes fitted to avoid the insect screen fouling the existing door or furniture. Every standard duty door comes complete with its own self closer to help protect against flies, bees, wasps, midges and other flying insects.