What is Energy Saving Glass?
Over 25% of all domestic heat loss escapes through windows and doors…
Windows can be one of the greatest energy wasters of any house and in these days of spiralling energy bills this can add up to a lot of wasted money. Choosing the right combination of window components can make a huge difference to a home's energy efficiency and can contribute to significant energy cost savings year on year.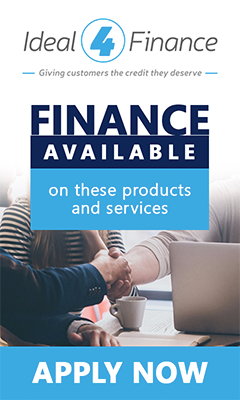 There are new components in insulating the glass that can create a more energy efficient glass, glass coatings, gas filled cavity, warm edge spacers and new frame materials, this is all installed as standard by Stefan McNeill Glass & Glazing in our energy rated uPVC windows, doors and sun lounges.
When it comes to windows, many homeowners focus on the frame style and security features, assuming that all double glazing is equally energy efficient. In fact, there are huge differences in performance and, perhaps surprisingly, it is the glass that is the most important element in optimising the energy efficiency of windows.
Traditional energy saving glass has been around for a number of years, but recent innovations mean that the best performing products can not only reduce heat loss but can actually offer net energy gains, increasing a home's energy efficiency and reducing energy consumption. All of this contributes to a smaller carbon footprint and enables us all to do our bit to help the environment.
How it works…
The coated glass is later cut to size and incorporated into an insulating glass unit, usually forming the inner pane of the IGU which in turn is glazed into the window frame. Once installed, the high performance coating within the IGU reflects heat from radiators or fires back into the room, rather than allowing it to escape through the windows. At the same time this coating allows free energy and light from the sun to pass through the glass, warming the room. The combined effect contributes significantly to the energy efficiency of the windows, meaning that it takes less energy to maintain a warm, comfortable home.
Superior Thermal Insulation…
PLANITHERM TOTAL+ is a high performance thermally insulating glass that performs at least 25% better than most currently installed double glazing.
 
Thermal Insulation
The advanced coating reflects heat back into the room, meaning less energy is needed to heat the home to the desired temperature.  The improved thermal insulation not only reduces energy consumption and cuts energy bills but also:
 
Eliminate Condensation
PLANITHERM helps to virtually eliminate internal condensation and reduce draughts and cold spots in and around windows
 
Haze & Tint Free Windows
PLANITHERM maximises the amount of natural light into the home, without the haze or tint effects associated with some older double glazed windows
Have you considered the benefits of Triple Glazing?
Planitherm glass can also be used in triple glazed windows – now you can save even more on your energy bills. 
Modern windows are being constructed using three panes of glass, hence the name triple glazing.
Triple glazed windows are even more energy-efficient than modern
double glazing. The thermal insulation benefit is clearly visible through the additional pane of glass and gas filled cavity.There are three reasons why you should consider installing triple glazed windows containing Planitherm glass:
1. Save even more on your energy bills – triple glazed units have an optimised energy balance to maximise cost savings. Triple glazing allows a high level of solar heat gain, capturing free heat energy from outside during the daytime to warm the home. This is combined with exceptional thermal insulation properties with triple glazed units having a very low U-value* to keep the heat in during night and day. The outcome is a window that well exceeds the current maximum "A" window energy rating.
2. Maximum comfort – the thermal efficiency of triple glazed units ensures that cold spots are eliminated. Triple glazed units can also be optimised to deliver excellent thermal acoustic performance – minimising noise levels from outside.
3. Enhanced security – the extra pane of glass ensures that your windows are less easy to break through giving you peace of mind when it comes to security.
Why choose triple glazing over double glazing?
Triple glazed units are up to 40% more thermally efficient than double glazed units, helping to reduce your energy bills and carbon emissions. With triple glazing, homes are able to stay warmer for longer and you can expect fewer cold spots and drafts near windows. The extra pane of glass provides a security benefit too.
What glass should I ask for in my triple glazed unit?
For the best solution insist on Planitherm as supplied & installed by Stefan McNeill Glass & Glazing. Planitherm is Europe's best selling range of high-performance low-E (low-emissivity) glass. Planitherm has been specifically designed to maximise interior comfort and energy-efficiency within the home. Planitherm glass has an advanced coating which is designed to reflect the heat from inside the home back into the room, whilst capturing free energy from natural daylight outside.
Will installing triple glazing instead of double glazing mean that overheating in my property will be a problem?
No. This is a common misconception with triple glazing. The level of solar heat gain from outside is actually less through a triple glazed unit than a double glazed unit due to the extra pane of glass and cavity. The overall energy balance of a triple glazed unit is superior to double glazing due to its vastly enhanced thermal insulation properties which ensures that more heat is retained within the room instead of being lost through the window.