Make your home stand out with our extensive range of window styles…
All our window systems are internally glazed for extra security. This means that the glazing bead or 'slips' faces the interior of the property and therefore cannot be removed from outside; keeping your glazing unit, and more importantly YOU, safe and secure.
All our double glazed windows offer a 1.4 U-value as standard which equates to a WER 'A' rating. This can be reduced to a 1.2 U-value simply by upgrading the double glazing. Upgrading to triple glazing can further reduce the U-value to as low as 0.8.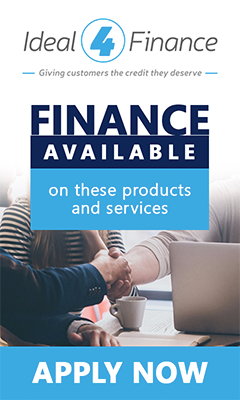 Casement windows
Casement window frames are the most popular style of windows due to their versat
ility and are ideal for any direct window replacements. The range includes full side-hung and top-hung sash frames and bay window frames. These can be combined in an extensive series of configurations with or without fixed lights, and are suitable for low or medium rise dwellings.
Tilt & Turn windows
Tilt 'n' Turn windows are a superb alternative to standard windows in terms of the flexibility and variation they offer any home or office, yet still guarantee an elegant appearance to any building or room.
The Tilt 'n' Turn windows are side hung and can be turned to open fully into the room – this provides an ideal fire escape exit for any room. Alternatively the window can be tilted open at the top to provide all day ventilation, and will provide security reassurance when the window remains open for an extended period of time.
Verticle sliding sash windows
Manufactured from uPVC, our vertical sliding sash windows are strong, will not rot or require repainting, this ensures that they retain their colour and shape throughout the years with the minimum of maintenance. They are ideal for replacing timber sliders in period homes, whilst at the same time providing character and traditional elegance in new build homes.
Bay Windows
Bay Windows are an elegant and attractive external feature in any property, whilst internally they create a sense of space and light.  uPVC Bay Windows provide the benefit of noise reduction, low maintenance, safety and security and energy efficiency – all our window systems  achieve an A rating, the highest possible window energy rating (A rated windows).
Bay Windows are created using Casement windows which are connected using a strong, structural bay pole assembly or corner posts (for square bay windows) and as with all our products are available in a range of finishes and colours.
French Windows
With our range of French windows you can retain all the traditional charm of your property with the energy-efficient, robust and secure benefits gained from PVC-U – the ideal solution for any self-build or replacement window project.
The twin sash look is designed to match our standard casement windows. The opening sashes provide a quaint and beautiful opening that allows you to invigorate your home with fresh air and really let the outside in.
The added advantage of precision-engineered frames and advanced security systems means you can create a different experience without any compromise on comfort, safety and warmth of your home
Shaped/Special Windows
Although most windows are rectangular in shape we are able to offer a wide range of replacement curved windows. Our uPVC shaped windows are bespoke and to your specific requirements so you can be confident that unusual shapes can normally be accommodated. Arched, round or simply 'odd-shaped', we can provide the solution and in a range of colours and finishes too!
Colours of frames available:
Obscure backing glass available to choose from: