Is the double glazing in your window or door frames starting to have that misty, cloudy appearance? Stefan McNeill Glass & Glazing specialise in replacing these double glazed units and at a fraction of the cost of replacing the window or door frame…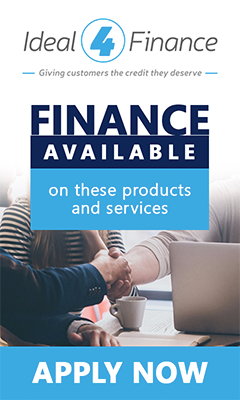 Steamed up sealed units in double-glazing is a common problem and most often occurs after the guarantee has passed! The glass takes on a wet / misty appearance which makes the view from any window difficult and not very appealing. Fortunately though, replacing a double glazed unit is not quite as expensive as you might think, and it is a relatively straight forward job to complete.
The panes of glass used in double glazed windows are called sealed units. The panes are separated by a spacer bar, which contains thousands of tiny silica balls. It is these balls which should soak up any moisture that exists in the air gap between the two panes of glass in your window.
Once the silica has become saturated the moisture in the air gap will begin to mist, or fog up your double-glazing. This should not occur for at least 5 years from the date of installation and while most companies do offer a 10-year guarantee on their glass, we at Stefan McNeill Glazing offer a 15year guarantee (on energy efficient units).
The breakdown of an old sealed unit is a natural process and if it is past the sell by date, it is nobody's fault. If the unit breaks down prior to the guarantee expiring then the replacement glass for windows should be provided by the supplier.
Replacing You're Steamed Up Double Glazing…
Our business specialises in replacing steamed up, broken or faulty double glazing. Because we only replace the glass and not the frames we have the potential to save you hundreds of pounds. No matter whatever type of window you have, the chances are we will be able to replace the glass and we can come to your property and give you a free, no obligation quote and do whatever we can to help you to avoid the cost of new windows.
Cracked or Broken Glass…
If you have flicked a stone at your patio with the lawn mower or accidentally smashed one of your double glazed units, then fortunately getting a glass replacement for your window is a simple task.
A member of the installation team will call to measure up and secure the broken window, he'll then call back at the quickest date once the new replacement double glazed unit has been manufactured and is ready for installation.
The installation of the new sealed unit is a simple process that does not usually take very long to complete. Once the old unit has been removed all that remains is for one of our glaziers to fit the new sealed double glazed unit.
We supply and replace glass for uPVC, timber or aluminium window and door frames.